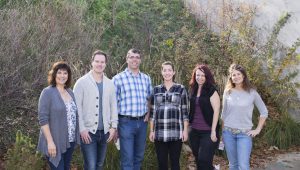 A great deal of the information contained in this website is password-protected and for members only. However, please check our our Committees page to view various ways to get involved once becoming a member of the PMA.
To become a member, you must first be eligible, which means that you are employed at an Administrative/Professional salary grade 13 or higher, Computer Services 2-6, Technical 7-8, or University Police Sergeant, and are regular, full-time employees of the University. Our agreement with the University only allows membership to full-time staff.
If you are unsure of your eligibility to be represented by PMA, please contact the PMA office. Membership in the PMA is voluntary.
Membership dues are $12.00 per month through payroll deductions.
Membership Benefits
Opportunities to participate in the development of policies and programs affecting you and your colleagues. These are provided through surveys, contact with members of the PMA Executive and active involvement in one of the PMA Committees.
Access to stimulating personal, professional and career development activities tailored to the needs  of PMA members.
Assistance and support for any questions or concerns, particularly regarding employment practices and procedures.
Resources and information on University operations and activities.
Interaction with the community of professionals and managers on campus.
Participation in a wide array of University activities in which you may be Interested and where your input makes a difference.
Exclusive perks and discounts with partner organizations.
How to Join
To join now, please complete the form below:
For more information please call the PMA Office:
[p]: 519.661.2111 x. 83005
[e]: pmaoffice@uwo.ca