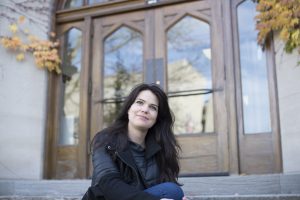 Equity and Outreach
The Equity and Outreach Committee works collaboratively with Equity and Human Rights Services at Western to identify and promote equity issues affecting PMA members. This committee is also responsible for overseeing the PMA mentoring series, which includes planning workshops, events, and speakers on topics relevant to the PMA membership. Past speakers and topics have included: David Chilton, Conflict Management, Social Media, Stuart Knight, Networking, Getting Involved on Campus, and Kirstine Stewart.
Negotiating
This committee negotiates with the University on salary, benefits, and conditions of work as they are related to remuneration for all PMA eligible personnel.
Marketing & Communications
The Marketing & Communications Committee supports the PMA by coordinating the association's internal and external communications. For example, this committee produces the PMA's newsletter, CONNECT, and organizes various association events each year.
Personnel Policies
The Personnel Policies Committee (PPC) is a standing committee that works with the PMA Executive to develop and negotiate new personnel policies and changes to existing policies. Committee members will work with the co-chairs of PPC and members of Western's Human Resources team to establish these policies.
Support Group
The PMA Support Group provides a confidential system of peer assistance for PMA members who need advice, information and support to resolve work related issues. For assistance please email pmasupport@uwo.ca.
PMA Representatives on Western Task Groups and Committees
| | | |
| --- | --- | --- |
| Advisory Committee on Parking & Traffic | Chris Alleyne | Housing |
| | Kathy Tang | Geography |
| Employee Assistance Plan | Snjezana Linkes | The Student Success Centre |
| Environment and Laboratory Safety | Kyle Pollard | Biochemistry |
| Occupational Health and Safety Committee | Phin Perquin | Physics & Astronomy |
| | Kim Law | Earth Sciences |
| Parking Appeals | Craig Fellner | Facilities Management |
| President's Committee on the Safety of Women on Campus | Jennifer Devlin | Schulich School of Medicine and Dentistry |
| President's Standing Committee on Employment Equity | Bob Gough | Western Heads East |
| Western Staff Award of Excellence Committee | | |
| Staff Conference Steering Committee |  Nicole Girotti |  RDS |