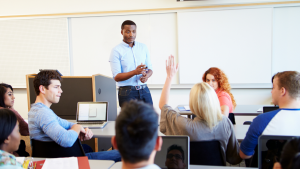 As an eligible PMA staff member, you have access to educational funding for a variety of opportunities relevant to your current or future career aspirations at Western. Advance funding is available for many courses.
You may pursue credit courses at Western or from any other accredited Canadian university or college.  Other funded courses include professional development through continuing studies programs and computer training from Western's ITS services.
To learn about the Educational Assistance Process, refer to the Western's Educational Allowance FAQ's.  To see the amount of funding available, see "Educational Assistance Amounts".