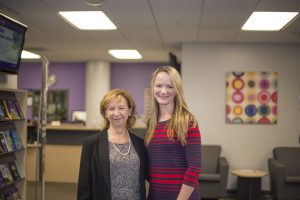 Do you have questions about the PMA but are unsure where to turn? You can contact the PMA using the following information.
In Person
Our office is located in the University Community Centre (UCC) in room 351. The office is open Monday to Thursday 9 a.m. to 3 p.m.. Closed on Fridays. If you require immediate assistance when the office is closed, please email pmaoffice@uwo.ca.
By Telephone
You can contact our Administrative Assistant, Maridon Duncanson, by telephone at 519-661-3005.
Via E-mail
Contact the PMA anytime by e-mailing pmaoffice@uwo.ca or you can email Maridon at mduncans@uwo.ca