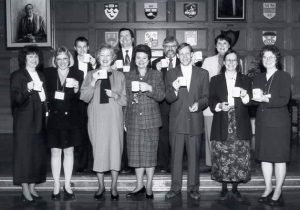 Founded in 1982, Western's Professional and Managerial Association (PMA) is a not-for-profit organization that represents over 800 employees engaged in a variety of roles that contribute to the University's mission of service, student success, and research excellence. Our members bridge the academic and administrative sides of the University, in positions as diverse as the individuals that hold them. We represent academic counsellors, directors of administration, police sergeants, research scientists, technical managers, and computer support specialists, just to name a few of the wide-ranging titles held by PMA members. We are proud of the contributions that our people make to their departments, the Western campus at large, and in their communities.
The work of the PMA and its volunteers is focused on four, member-centred pillars: Your Voice, Your Support, Your Career, and Your Colleagues.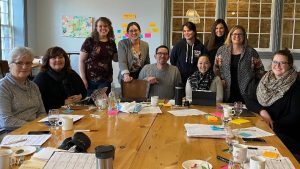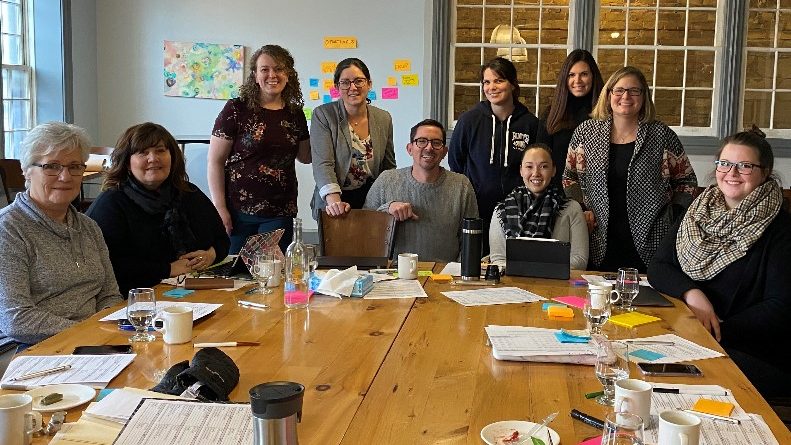 Your Voice
The PMA represents its members by developing relevant policies and procedures, discussing matters important to the membership with senior administration, and negotiating our employment contract (i.e., Memorandum of Agreement).
Your Support
Whether you're looking for assistance in interpreting administrative policy or for advice on handling difficult conversations, we are here to help. Our Support Group provides confidential advice and information on a wide-ranging array of issues related to your employment as a professional or manager at Western.
Your Career
In addition to overseeing policy related to members' conditions of employment, including salary, benefits, and professional development, the PMA delivers timely outreach activities relevant to the needs of the membership.
Your Colleagues
One of the key benefits of membership in the PMA is the opportunity to connect with like-minded colleagues from across the University in both formal and casual settings. Through our various events, meetings, and publications, members enjoy the opportunity to share best practices and to socialize with other PMA employees.
While membership in the PMA is voluntary, we are proud to represent a majority of those employees eligible to join. In fact, since 2014, we have grown our membership by nearly 15%!
Still not a member? Learn more about how to join the PMA.