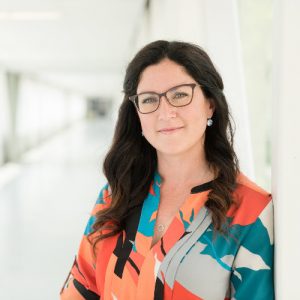 Dear PMA Members,
It is with great honour that I accept the position of President of the PMA; an organization comprised of extraordinarily committed and compassionate members; that echoes the University's values of excellence in education, research and service. It is a privilege to work with so many amazing leaders.
I want to take a moment to thank you for your dedication during this difficult time; dedication to the students, to both the University and London communities, and the PMA. We appreciate the time it takes to review the reports and vote, and as this is our first virtual AGM, we also thank you for your patience while we resolved the logistics of hosting this kind of meeting. Your active participation and approval of the budget are allowing us to continue to provide leadership, promote excellence, and represent you, our members, within the university community. Our members are the glue that keeps the University together, making sure we fulfill the University's values and continue to achieve excellence on the world stage.
And as I refer to achievements in excellence and leadership, I want to acknowledge the accomplishments of our outgoing president, Julia Beltrano, and the incredible executive team.
Julia, we have benefited so much during your term as president. Your devotion to the organization was unwavering – you led us through an important negotiation cycle, ratifying a new Memorandum of Agreement, maintaining consistent messaging while representing our members' interests to the University, taking on many extra duties as we welcomed our new membership Services Assistant, supporting a number of our members through workplace conflicts and helping them to navigate policy, but most importantly, you had a clear vision of the changes that the PMA needed. Thank you so much for your years of service to the PMA.
Thank you to our committees, working tirelessly throughout the years to bring you events and opportunities for networking, support, and the behind the scenes work of our Policies and Negotiations teams.
Thank you also to Deb Coward and Lesley Oliver who served as co-chairs on the Professional Development Committee (formerly Equity & Outreach). The events and speakers you brought in have been engaging, thought-provoking, and informative – the Learning and Leadership Week has been a huge success. You will be missed.
A little about me – my name is Nicole Girotti, and I currently work as a Research Safety Consultant with Western Research and am an instructor at Western Continuing Studies, teaching the Occupational Hygiene & Toxicology in the Occupational Health and Safety Management Program, and am the mother of two young children. As a family, we enjoy exploring and playing outdoors, travelling and skiing.
I am a proud Western alumna, receiving a BSc in 2007 and a PhD in 2013. After I completed my PhD I thought I would be finished with school for a long time, but I ended up taking courses through Continuing Studies, the following year. There is such value in learning new skills and new ways of problem-solving. Systems and processes are constantly evolving. And this is what excites me about Western and the PMA.
As PMA President I will strive to maintain the PMA's close relationship with the University, bringing your voices to the table, making sure you continue to be consulted, contributing and valued partners within the University.
It has become increasingly apparent in the past few months through our members' dedication to not only the University community, but to our beautiful city, with voting to donate to the Student Relief Fund, and the fabrication and contribution of personal protective equipment for our frontline workers, that you are undoubtedly the most incredible group of people.
As we enter the unknown of 2020-2021, I have no doubt we will get through this together as we navigate this new reality of working from home, Zoom meetings, virtual hang-outs, the challenges of childcare, and trying to find a work-life balance. Our social events might not have the mini-donuts or Buddha bowls that you're used to, and our professional development and networking sessions might be online or capped to a limited enrollment in-person, but I, along with the PMA executive and committees, am dedicated to being your voice to keep you connected through this ever-changing landscape.
_______________________________________