Whether you're heading south, or just looking to take sometime to rest and relax as the warmer weather approaches, Spring is a perfect time to pick up a new book.
PMA member Stephen Cribar has assembled a list of his top fiction and non fiction books to check out this season.
FICTION: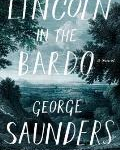 Lincoln in the Bardo
by George Saunders
The long-awaited first novel from the author of Tenth of December: a moving and original father-son story featuring none other than Abraham Lincoln, as well as an unforgettable cast of supporting characters, living and dead, historical and invented.
"It's unlike anything you've ever read…" — The National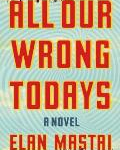 All Our Wrong Todays
by Elan Mastai
You know the future that people in the 1950s imagined we'd have? Well, it happened. In Tom Barren s 2016, humanity thrives in a techno-utopian paradise of flying cars, moving sidewalks, and moon bases, where avocados never go bad and punk rock never existed… because it wasn't necessary.
"With humor, grace and dizzying skill, Mastai crafts a time-traveling novel that challenges every convention of the trope, and succeeds brilliantly." — RT Book Reviews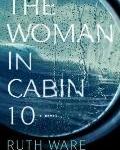 The Woman in Cabin 10
Ruth Ware
From New York Times bestselling author of the "twisty-mystery" (Vulture) novel In a Dark, Dark Wood, comes The Woman in Cabin 10, an equally suspenseful and haunting novel from Ruth Ware—this time, set at sea.
"…a gripping maritime psychological thriller that will keep readers spellbound. The intense final chapters just might induce heart palpitations." — Library Journal, Starred Review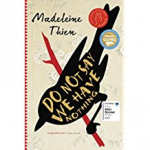 Do Not Say We Have Nothing
by Madeleine Thien
Master storyteller Madeleine Thien takes us inside an extended family in China, showing us the lives of two successive generations—those who lived through Mao's Cultural Revolution and their children, who became the students protesting in Tiananmen Square.
Winner of the Giller Prize, Shortlisted for the Man Booker Prize: "A vivid, magisterial novel that reaches back to China's civil war and up to the present day" —The Guardian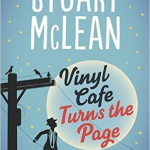 Vinyl Cafe Turns the Page
by Stuart McLean
The final collection of Vinyl Cafe stories, from the inimitable Stuart McLean, featuring a worldlier and wiser Dave and Morley. They will all be missed!
"Full of warmth and charm and dignity and real emotion . . . very beautiful indeed." — The Chronicle Herald (Halifax)
NON-FICTION: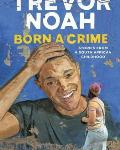 Born a Crime
Trevor Noah
The compelling, inspiring, and comically sublime story of one man's coming-of-age, set during the twilight of apartheid and the tumultuous days of freedom that followed. From the host of The Daily Show.
"A gritty memoir… studded with insight and provocative social criticism… with flashes of brilliant storytelling and acute observations." — Kirkus Reviews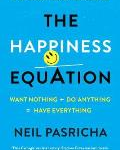 Happiness Equation Want Nothing + Do Anything = Have Everything
by Neil Pasricha
The Four Hour Work Week meets The Happiness Project in this provocative book from New York Times–bestselling author Neil Pasricha that forces a reexamination of our work and life priorities for todays generation.
"The Four-Hour Work Week meets The Happiness Project in The Happiness Equation — an incredible book that gave me time-saving tips in the first few minutes and a genuinely happier life by the end. Neil is the master of happiness. Buy this book!" — BILL MARSHALL, Co-Founder of TIFF, one of the world's largest film festivals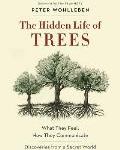 The Hidden Life of Trees: What They Feel, How They Communicate – Discoveries from a Secret World
by Peter Wohlleben
A forester's fascinating stories, supported by the latest scientific research, reveal the extraordinary world of forests and illustrate how trees communicate and care for each other.
"If you read this book, I believe that forests will become magical places for you, too." — Tim Flannery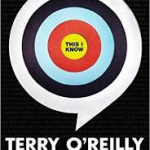 This I Know: Marketing Lessons from Under the Influence
by Terry O'Reilly
Canada's most famous adman spills a career's worth of marketing secrets, so anyone can compete with the best in their business–whatever that business might be.
"An informative and entertaining insider's look at marketing and advertising through the ages." — The Globe and Mail (Age of Influence).
Dear Ijeawele or a Feminist Manifesto in Fifteen Suggestions
by Chimamanda Ngozi Adichie
An instant feminist classic, and perfect gift for all parents, women, and people working towards gender equality. Here is a brilliant, beautifully readable, and above all practical expansion of the ideas this iconic author began to explore in her bestselling manifesto, We Should All Be Feminists.
"One of the most artful writers of the English language." — The Globe and Mail