Meet Your Executive Officers
President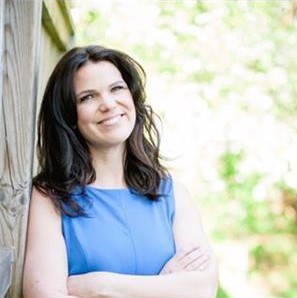 Janelle Pritchard
Associate Director, Basic Medical Sciences, Schulich School of Medicine & Dentistry
Janelle has been working in a service related role for 20 years at Western University. She started in the Office of the Registrar, working various roles such as OSAP Co-ordinator, Admissions Assistant, Financial Help Line Manager and Accommodated Exams Manager.  She moved onto her current role and assisted the Dean's in the Basic Medical Sciences as Manager, Graduate and Postdoctoral Studies at Schulich.  More recently Janelle took on the role of Associate Director, Basic Medical Sciences and added the Undergraduate portfolio as well.  With over 1500 students in both portfolios, work is busy, but she wouldn't have it any other way.
She is a proud mother of 3 fabulous children; Tim, Avery, and Elspeth, and in her spare time you may see her volunteering her time coaching softball or volleyball.  Giving back to the community this way brings her so much joy; she says the kids teach her way more than she could ever give back to them. 
LinkedIn: https://www.linkedin.com/in/janelle-pritchard-2895a137/
Past PMA Volunteer Experience: Vice-President, Second Vice-President, Co-Chair Marketing and Communications Committee, Chair, Support & Equity Committee
Acting Vice-President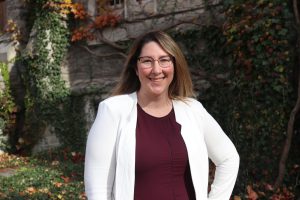 Whitney Barrett
Associate Ombudsperson, Office of the Ombudsperson
Whitney has been employed at Western over 15 years in various positions. She started as a temporary staff with the Faculty of Education and Advancement Services where she gained an appreciation and understanding of support for students and the University.  Her first University contract, and subsequent permanent position, was in a support role in Alumni Relations. Whitney moved into the Faculty of Engineering in support of graduate students, gaining a promotion to the role of Graduate Officer in 2012 which began her involvement with the PMA. She moved to her current role as Associate Ombudsperson in July 2020.
Aside from her involvement in the PMA, Whitney engages with external professional organizations to continue her professional growth and network. She was previously the Chair of the Graduate Standing Committee for the Ontario University Registrar's Association (OURA) and is an active member on the executive of the Association of Canadian College and University Ombuds (ACCUO).
Whitney shares her life with her partner, Brian, and their two children. She is an avid learner and in Fall 2023 will begin study at York University towards a Master of Education degree.
LinkedIn: https://www.linkedin.com/in/whitneybarrett
PMA Volunteer Experience: Co-Chair Professional Development, Co-Chair Support Committee
Acting Second Vice-President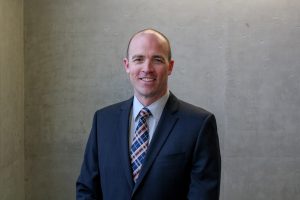 Jess Bechard
Manager, Communications and Technology, Faculty of Health Sciences
After beginning his career in higher education in the United States, Jess came to Western in 2007 as a communications specialist in support of graduate student recruitment. In 2010 he moved to the Faculty of Health Sciences and has worked in progressively senior positions, taking on the role of Manager of Communications and Technology in 2016.
In his current role, Jess works closely with colleagues from across campus on projects related to strategic communications, student recruitment, issues management and launching new teaching and learning technologies. He is passionate about incorporating wellness into the workplace and was part of the working group that launched the Living Well @ Western initiative to support employee health and wellbeing.
An avid curler, he and his wife Brooke are the devoted parents of Ally, a beagle whose siblings are show dogs, but who prefers her shows on Apple TV or Disney+.
LinkedIn: https://www.linkedin.com/in/jess-bechard-008a1a1b0
PMA Volunteer Experience: Co-Chair Personnel Policies, Co-Chair Support Committee