Meet Your Executive Officers
President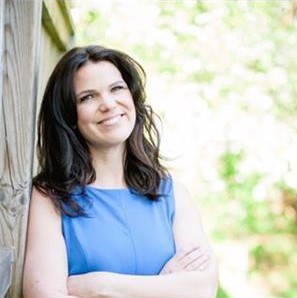 Janelle Pritchard
Associate Director, Basic Medical Sciences, Schulich School of Medicine & Dentistry
Janelle has been working in a service related role for 20 years at Western University. She started in the Office of the Registrar, working various roles such as OSAP Co-ordinator, Admissions Assistant, Financial Help Line Manager and Accommodated Exams Manager. She moved onto her current role and assisted the Dean's in the Basic Medical Sciences as Manager, Graduate and Postdoctoral Studies at Schulich. More recently Janelle took on the role of Associate Director, Basic Medical Sciences and added the Undergraduate portfolio as well. With over 1500 students in both portfolios, work is busy, but she wouldn't have it any other way.
She is a proud mother of 3 fabulous children; Tim (28), Avery (16) and Elspeth (13), and in her spare time you may see her volunteering her time coaching softball or volleyball. Giving back to the community this way brings her so much joy; she says the kids teach her way more than she could ever give back to them.
LinkedIn: https://www.linkedin.com/in/janelle-pritchard-2895a137/
Past PMA Volunteer Experience: Vice-President, Second Vice-President, Co-Chair Marketing and Communications Committee, Chair, Support & Equity Committee
Vice-President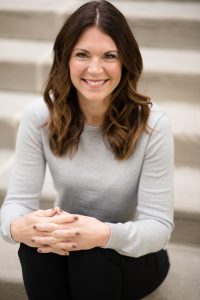 Sarah Dawson
Alumni Career and Lifelong Learning – Alumni Relations and Development
Sarah Dawson is a veteran of creating and leading career programs. Sarah is a Registered Psychotherapist and has been working with alumni and students on career development and life transitions at Western since 2005. Over her tenure at Western, Sarah has held positions in Psychological Services, The Faculty of Social Science where she led the faculty based Career Services office and joined Western University's Alumni Relations team in 2014 to build a full suite of alumni career programs. In her current role she leads Alumni Career and Lifelong Learning programs. Sarah holds an M.A. in Counselling, Certificates in Adult Education and Conflict Resolution, has received training at Stanford University in Life design, and serves on the Senate Honorary Degree Committee.
"I believe in doing the right thing even when it's hard, I love to solve problems and tackle challenges especially when doing so improves the lives of people. As a lifelong learner, I seek out new ways of doing things and am an advocate for learning for the sake of learning. I love being a part of a community. That's probably why I have been at Western since 2005…the incredible sense of community. The PMA has further fostered that and is something I hope to deepen in my role with the PMA."
She loves beach days, spending time with friends and family, going to the movies, live music and her bookclub.
Twitter and Instagram: @asksarahdawson
Past PMA Volunteer Experience: Support Committee member, Co-Chair Negotiations, Negotiations Committee Member
Treasurer & Second Vice President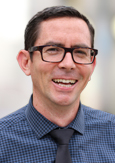 Ryan Alary
Administrative Officer – Leadership & Learning, Student Experience
In his role, Ryan ensures the smooth and efficient coordination of administrative operations within the Leadership and Learning pillar in Student Experience. He provides guidance and support for a wide range of administrative, human resources, and financial functions and processes, and ensures they are carried out in compliance with all of Western's relevant administrative policies and procedures. He assists in the resolution of administrative issues, monitors and manages physical and financial resources and supplies while implementing new efficiencies to increase the effectiveness of the departments he supports. Ryan also provides project support, participates in relevant committees, and ensures the availability of necessary documentation, resources and information to support the activities of the departments.
"It is an incredible privilege to be able to do this work with such an incredible team and student population. I have been incredibly lucky to have amazing teachers and professors in my life who helped shape who I am today. Having the opportunity to work with staff and students on a daily basis is what gets me out of bed every morning."
Ryan left Canada when he was five years old and grew up in seven different countries. He returned to Canada to attend Western and has stayed in the London area ever since. He lives in Coldstream with his wife Samantha and their two children Alex (9) and Katie (5). He is passionate about endurance sports and loves running, cycling and climbing. If he could live anywhere in the world it would be Paris in the spring and anywhere with mountains for the rest of the year.
LinkedIn: https://www.linkedin.com/in/ryan-alary-18596ab0
Past PMA Volunteer Experience: Treasurer