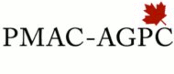 The Professional and Managerial Association is pleased to announce a corporate partnership with the Project Management Association of Canada.
---
Upcoming Events:
Risk Mitigation Strategies: Business Continuity Management and Disaster Recovery
Wednesday, January 12, 12PM, via Zoom
Business Continuity Management and Disaster Recovery are two powerful mitigating strategies for minimizing the negative impacts of risks threatening our businesses. Given the significant investment in time and money these programs can impose on businesses, how do you know if they are right for the unique risk management needs of your business?
In this interesting and informative session, join expert Amber Howard to learn about these strategies, how to identify if they are right for your business, and a simple framework to understand your business' core processes and the infrastructures necessary to support critical business operations. You will also learn the importance of identifying the minimum level of business operations necessary to achieve business objectives, regardless of the circumstances.
---
Log In Information:
URL: pmac-agpc.ca
Login: rsancton
Password:  T3mp0r@ry  (<- that's a zero)
---
Benefits of membership:
Member discounts to IPMA competence training courses, events, and certification
The chance to receive IPMA-accredited, internationally-recognized, PM competence certifications
Access to trained and experienced PM competence assessors
Free access to the Canadian Project Management National Competence Baseline
A discount off the regular subscription prices of the International Journal of Project Management published by Elsevier. For the reader who may not be familiar with the International Journal of Project Management, it is a juried project management magazine, published eight times a year, with some very interesting articles. It is especially useful for those who are involved with universities and those project management practitioners who wish to stay on the leading edge of the practice. You can review the samples online to see how useful it would be for you. http://www.elsevier.com/wps/find/journaldescription.cws_home/30435/description#description
Member discounts on educational events and publications produced by PMAC-AGPC.
Free access to members-only educational events (webinars / teleseminars). Earn free PDUs by attending these events.
Reciprocal membership discounts to events and publications held by the American Society for the Advancement of Project Management (asapm), http://www.asapm.org/
Significant discounts on products from our sponsors, such as a 25% discount on all project management books, DVDs, audiobooks, and PM educational events from Multi-Media Publications Inc. http://www.mmpubs.com and 25% discount on all books published by John Wiley Canada through the PMAC-AMPC bookstore at http://ca.wiley.com/
The chance to give back to the profession (and also earn PDUs) by volunteering to help the association
The chance to get your PM-related articles published on the PMAC website or newsletter