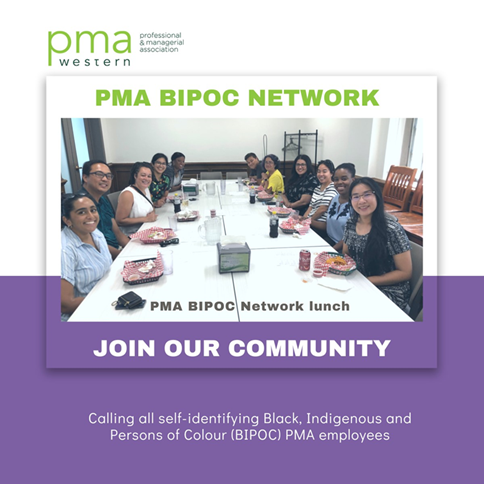 Western University thrives on promoting, recognizing, celebrating and engaging various voices across this beautiful campus. The PMA supports this vision as it provides leadership, promotes excellence and represents its members within a diverse university community.
Nestled in the PMA, is the PMA BIPOC Network; a community of Black, Indigenous and Peoples of Colour, providing support and a unique safe space for healing, relationship building and professional directives. Its mandate is to build and sustain authentic and sustainable solidarity among Black, Indigenous and People of colour, with the understanding that within this multi-racial community, each sub-community is differently shaped by their individual experiences throughout history, differently situated in the racial hierarchy and differently affected by present day issues.
It is hoped that this network will 'call in' the wider PMA population to deeper understanding and empathy for all BIPOC communities within the association. The PMA BIPOC Network is committed to individual and community care, that invites connection and centers healing and transformative justice as the community thrives for greater visibility in the western work force.
Looking for such a space in the PMA, why not join the PMA BIPOC network? We meet virtually (as well as in person) every Third Wednesday at noon. Contact pmabipoc@groups.uwo.ca to join the listserv, and meeting invitations.
Please note that the network is in the process of exploring a name change to better reflect current language and the make-up of the group.
Posted on behalf of the PMA BIPOC Network