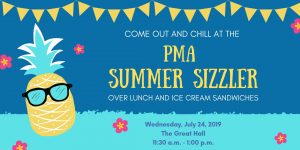 The PMA is proud to be hosting a school supplies drive as part of the United Way's Best First Day campaign, and we're collecting the following goodies so that local children go back to school with the supplies they need to succeed!
Please drop off your donations at the Summer Sizzler, or you can bring them to the PMA office between August 6th-9th.
Elementary
---
Backpacks
Markers/Pencil Crayons
Lunch Bags
Pencils
Pencil Cases
Secondary
---
Backpacks
Markers
Pencil crayons
Scientific Calculators
This event is for PMA members only, please log in to register. You can log in by clicking the MORE CONTENT button.
If you are having trouble accessing the members only sections of our website, please email Rebecca at rsancton@uwo.ca.