Change Management Seminar
A lunch seminar with the dynamic Leah Hunt!
Friday, April 5, 2019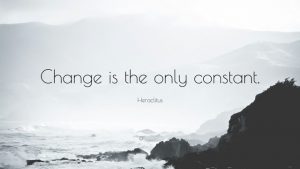 We are delighted to welcome Leah Hunt, Senior Manager Strategic Planning at TD and celebrated writer of "The Fine Print" a blog that captures the unvarnished reality of life during a child's life threatening illness. Leah is an accomplished leader of change both professionally and personally and her life proves that the only constant is change.
Despite the fact that driving and leading change is her day job, the real secret to Leah's success lies far beyond platitudes and canned advice. A self described Collaborative Execution Ninja, Leah will share with us The Best Worst Advice she's ever gotten and save us all the body blows and bruises it took for her to acquire it. Just don't ask her to show you the scars – she will. And you can't un-see that.
Join us for this seminar which will look at strategies to deal with change.
 Lunch will be provided.
---
Click on More Content below to access registration link. Registration is limited to PMA members only.